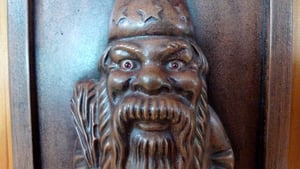 $

145.50
The Lucky Gnome with almandine garnet cabochon "eyes."
The Book Of Stones on almandine garnet:
"Almandine garnet is also a stone of psychic protection. Its relatively dense energies keep one strongly connected to the body, and when one is rooted in this way, it is more difficult for negative energies or entities to attach themselves."