Owl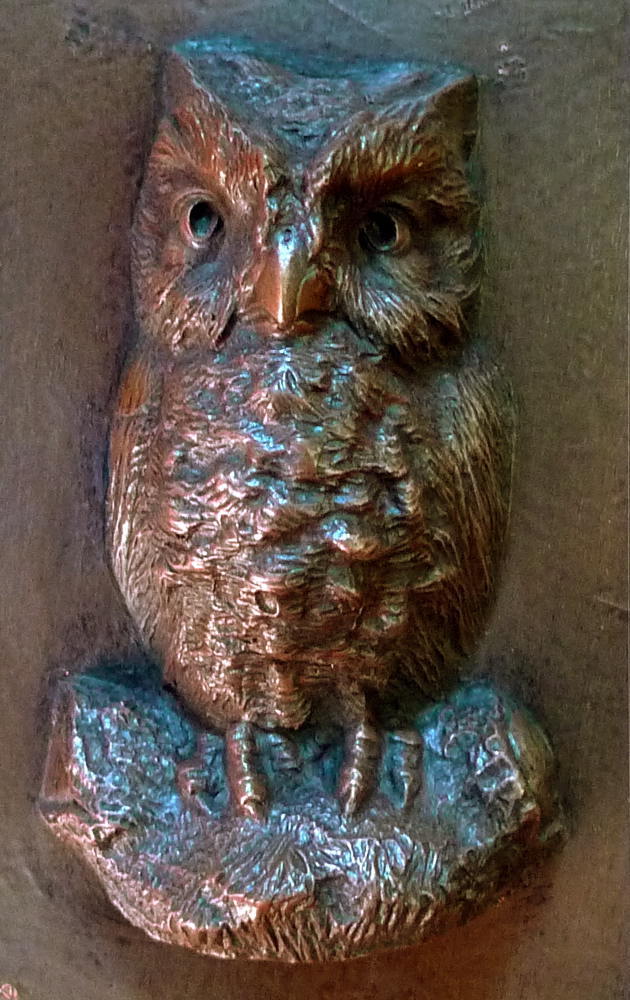 Orgone field emitting plaques. 4 7/8 x 6 1/2 inches
Meaning of the Owl Totem
"You may need to remove yourself from the noise of life and become the still silent observer. After slowing down and becoming stable you will be amazed by the wealth of information and meaning that surrounds you. It may be bringing you the ability to see what others may miss. Open your eyes and truly examine how things are, you will be surprised that suddenly you can see things that are normally hidden from view – like the motives of those around you. External appearances will give way to the truth and meaning hidden beneath.
Alternatively Owl is often thought to come to those who need to let go of some part of their life that is no longer needed. Listen carefully to that inner voice and be guided to recapture the knowledge of your true path in life. Owl's senses pierce through shadows, beyond fear and darkness, through to the other side that promises light, happiness and knowledge.
If Owl is your Animal Totem:
The Owl is the symbol of the feminine, the moon and the night. The Owl is also the bird of magic and darkness, of prophecy and wisdom. You work best during the night hours. This totem gives you the power to extract secrets. Listen to its voice inside of you. You will hear not what others are saying, but what is hidden. You can detect subtleties of voice that others cannot. People cannot deceive a person who has an this totem because you can see into the darkness of others souls. Most Owl people are clairvoyant because of this ability. It can be very scary at times. Learn to trust your instincts about people."