Shield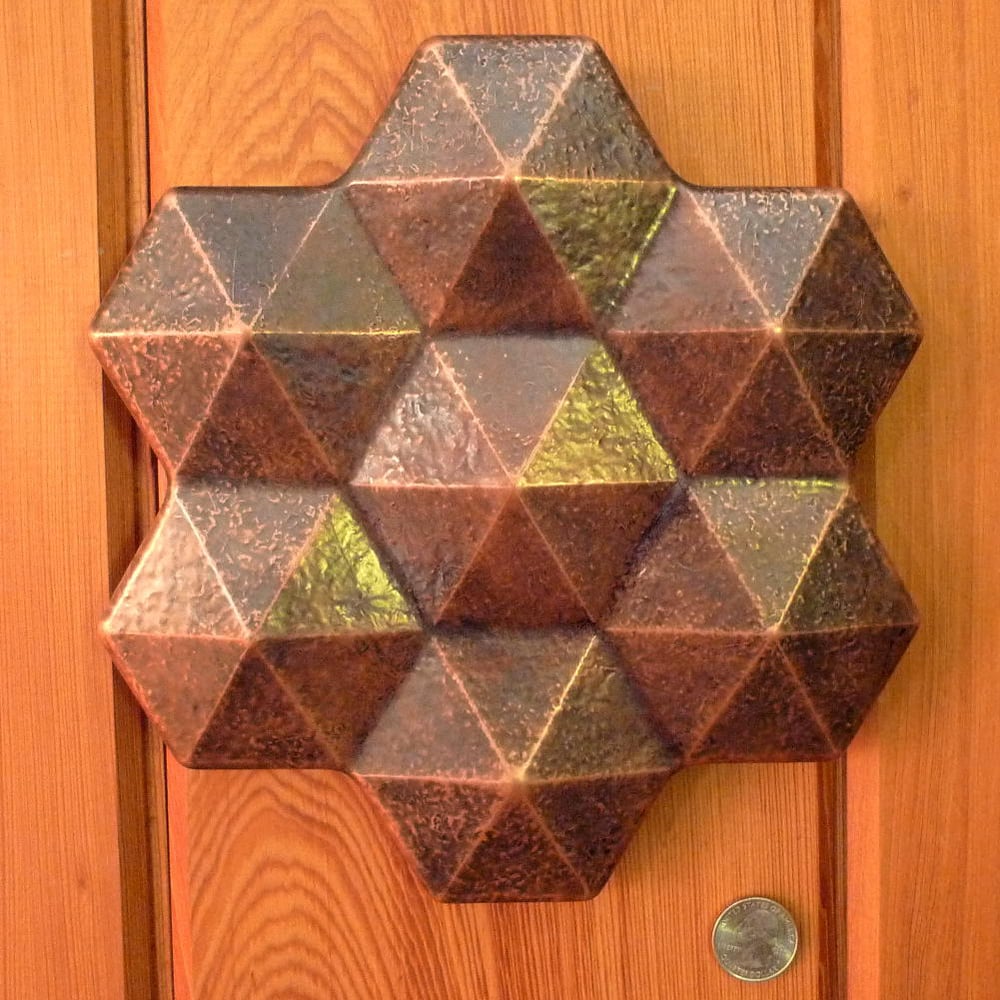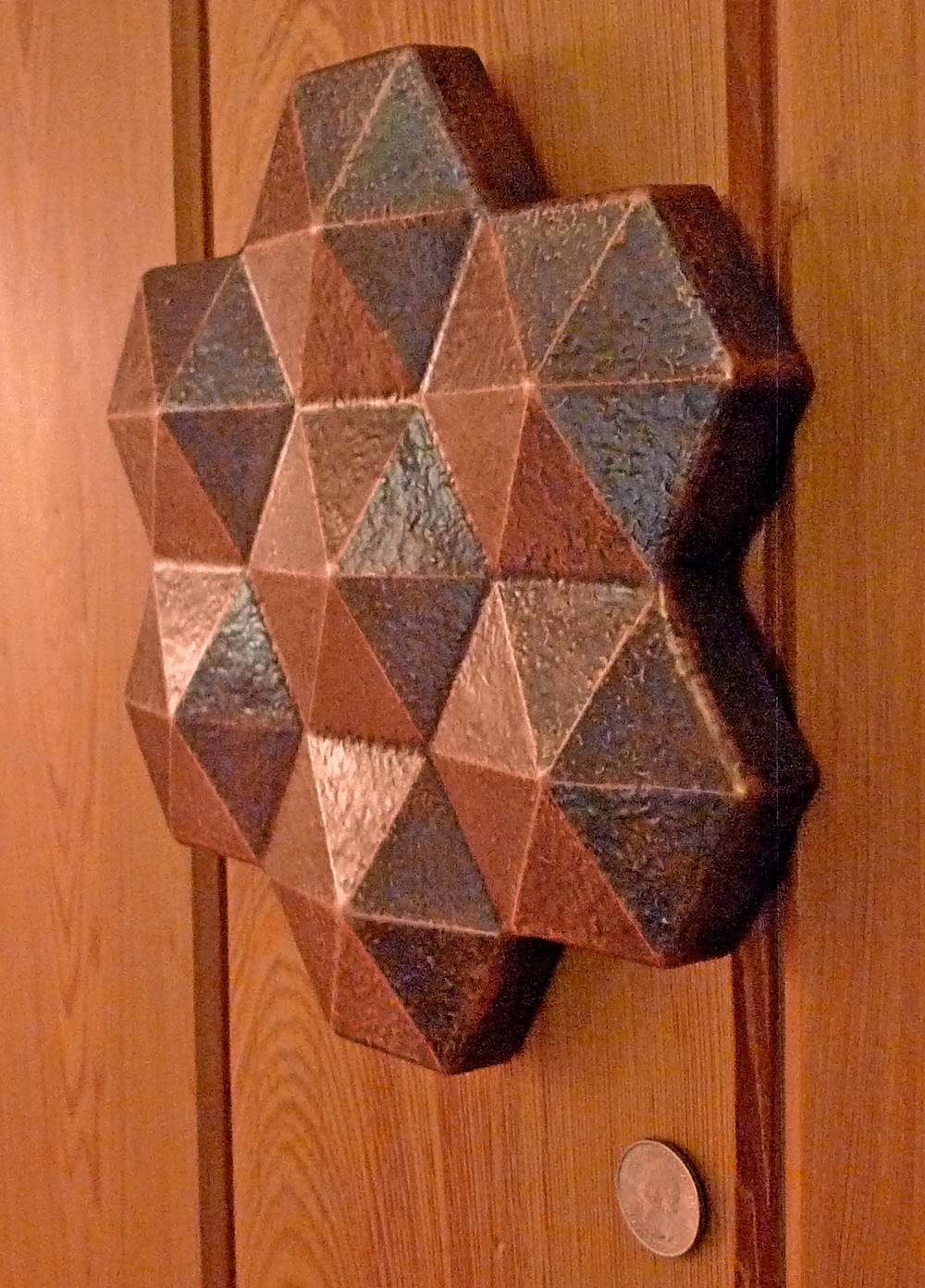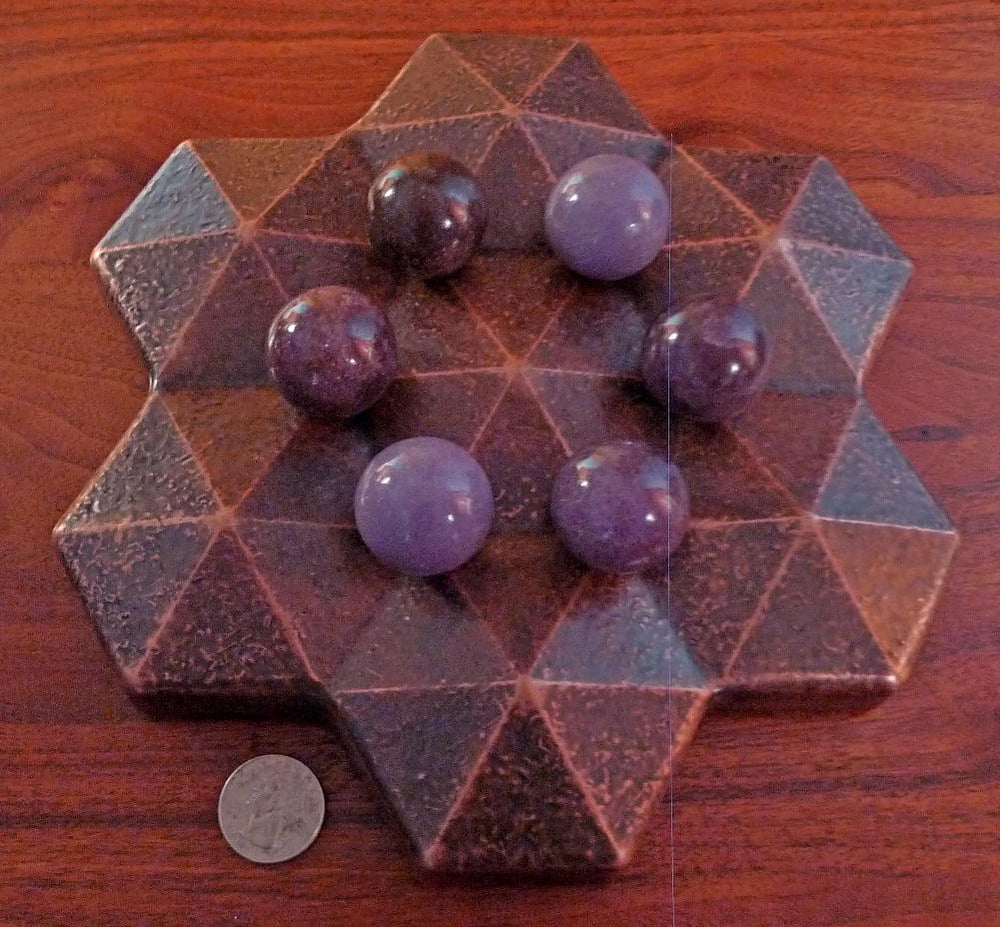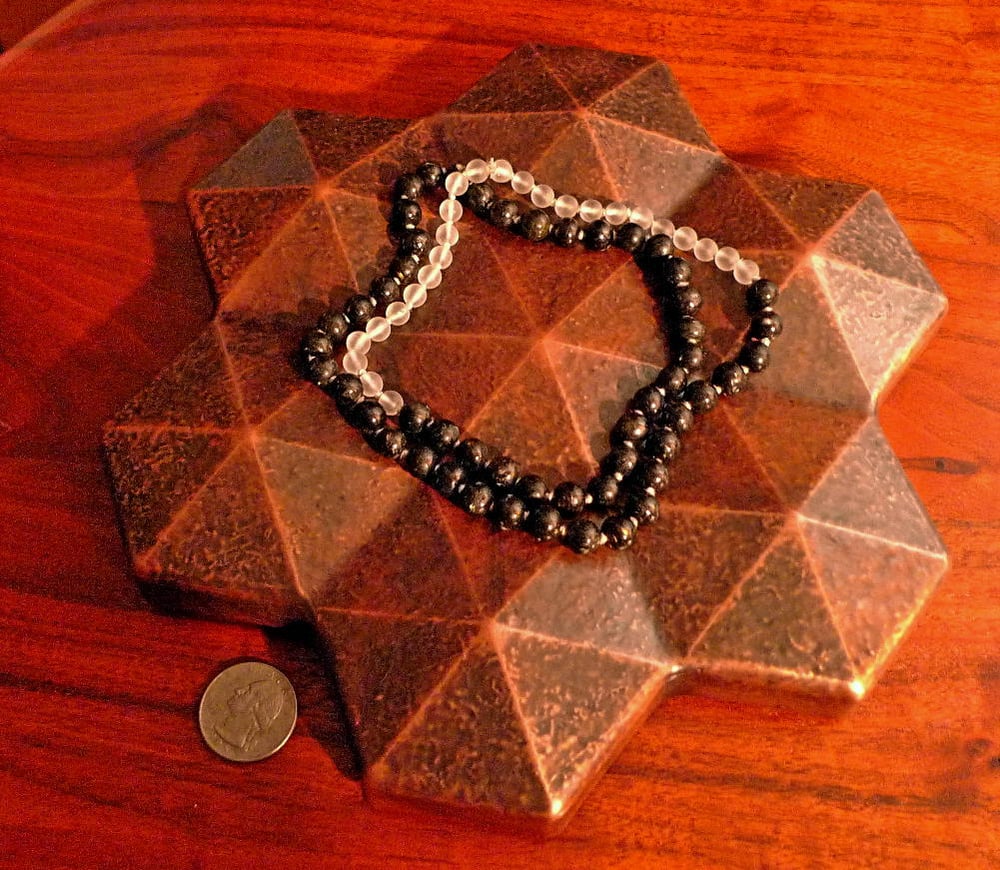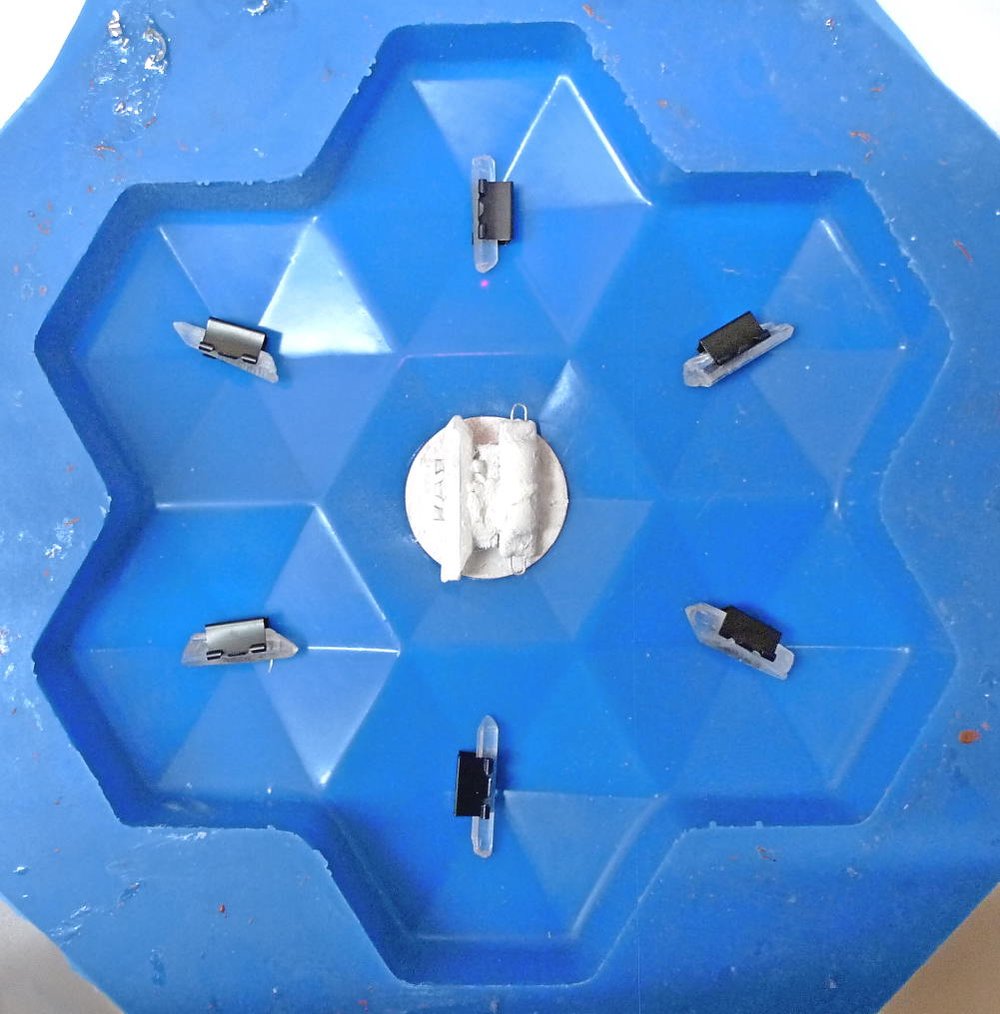 A cluster of 6-faced pyramids. Just underneath the apex of each pyramid is a crimp pressured quartz point.
This powerful orgone object can either be hung on the wall or situated horizontally for use as a sphere rest and cleanser/charger for energy tools. It will support with stable 3-point contact a maximum of 6 spheres (lepidolite spheres in photos not included.)
There are two vinyl bumpers on the back side for cushioning against the wall. When situated horizontally on a flat surface the third point of contact is the picture hook under which can be placed a small pad to protect scratchable surfaces.
I really like the energy coming off this thing and its versatility.
There is now an option for this plaque as shown in photo #5 - a xenon/magnet quartz assembly perched at center point in the shield. (See in drop-down menu at bottom of page)
This is the same assembly that is described in the Xenon puck. For the purposes of image clarity this photo does not show the six surrounding points with the powdered kunzite coating, but in the finished plaque all of the quartz points have the same coating as the xenon assembly just as they do without the Xenon center.